Hotline Program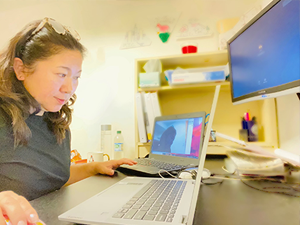 JASSI's Hotline offers information and referrals to appropriate agencies in areas such as those listed below. The Hotline services also provide crisis intervention, case management, and advocacy as needed. The average number of calls is 220 per month.
Visa/Immigration-related issues (*We do not provide legal advice. We refer to other agencies as appropriate.)
Low-income issues (e.g., public benefits and entitlements)
Consumer-and money-related issues
Health-related issues (e.g., health insurance)
Legal issues (*We do not provide legal advice. We refer to other agencies as appropriate.)
Labor issues (e.g., unemployment insurance)
Family issues (e.g., DV)
Housing-related issues (e.g., problems with landlord)
Disaster-related issues
Disability issues
Others
---
Senior Program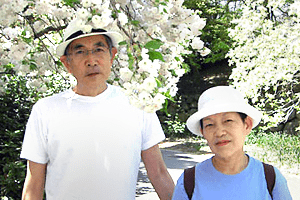 JASSI provides the following services for seniors 60 years old and over.
Case Assistance
Information and referral services
Step-by-step assistance with paperwork and applications for public benefits & entitlements
Interpretive services
Education
Direct communication on behalf of Senior Program members with governmental and/or community agencies and programs
Cultural and Educational Events (e.g., seminars, outings, luncheon, cultural gathering)
Friendly Visits (JASSI volunteers visit home-bound vulnerable seniors and seniors in nursing homes)
Hospital Escort Services (JASSI volunteers ensure seniors to go to hospitals and clinics for doctor's appointments)
Free cultural tickets distribution
Monthly Senior Newsletters (JASSI provides both paper newsletters and E-newsletters with senior-related useful information)
If you are interested in signing up for our Senior Program, please go to Join Us page.
---
Caregiver Support Program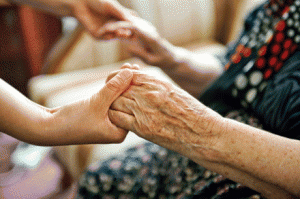 We provide services to those who care for people over 60 years old.
Intensive Case Management
Supportive Counseling
Respite Care
Supplemental Services
Support Groups
---
Community Outreach Program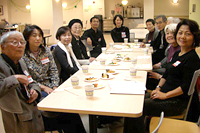 JASSI's Community Outreach Program hosts seminars and workshops for Japanese-speaking individuals in the NYC area, and more.
We provide the following services:
Seminars and Workshops (some of what JASSI held in the past)

Seminar "ObamaCare and Health Insurance Marketplace"
Applying for Citizenship Workshop
Renewal of Green Card
Health Insurance from New York State Workshop     – Divorce Workshop

Publication of Newsletters

Distributes bilingual newsletters twice a year
Distributes e-newsletters to general public as needed
Distributes senior newsletter as needed
Distributes monthly senior e-newsletters
Publication of Articles on community newspapers

YOMITIME series Kakekomidera Nikki
NY Keizai Biz ObamaCare
"Desumasu-Cho" published by U.S. Japan Publication, New York

Public Education through Media

Explained about the major provisions of the Affordable Care Act on Fujisankei Communications International (FCI)
Explained about "How to Chose a Health Plan for You and Your Family" on Fujisankei Communications International (FCI)

Useful Information on JASSI's website including Visa, Health Insurance, Housing, Public Benefit, Disability, Seniors, Consumers, Family, Legal, and others.
Events

Free Mammogram Screening for Eligible Women with Scan Van
Fundraising Party with other NPOs (BTTF & KCS)
---
Fundraising Seminars and Events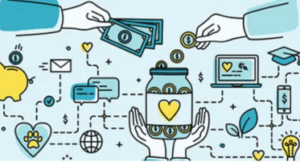 JASSI Supporters organize the seminars, and volunteer speakers present informative content using their specialization.
The seminar fees are donated to JASSI to help fund operational income.
JASSI also organizes an annual fundraising benefit dinner.