Monthly Workshops
| | |
| --- | --- |
| | Workshops every third Thursday of the month. |
| | JASSI's Lower Manhattan office. |
| | In Japanese only. |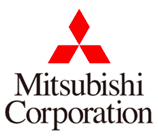 From January 2022 to December 2022, JASSI holds a series of free monthly smartphone & tablet workshops for senior members at JASSI's Lower Manhattan Office.
In this series of free monthly workshops, seniors will learn various things to improve the quality of their lives. The class covers topics related to the use of information services and helps seniors learn how to operate their smartphones and tablets, connect to the Internet, search online, and gather current information to improve their lives online.
This class is funded by a grant from Mitsubishi Corporation (MC) through its "Information Accessibility for Seniors" program.
This workshop will be held in Japanese only.
For registration or questions: JASSI (212)442-1541 Ext: 1 / info@jassi.org
---
Sawa Kai (Weekly Tea Party)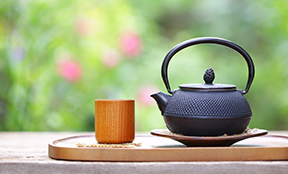 JASSI holds a remote tea party for our Senior Program Members who are forced to stay home due to the COVID-19 pandemic. Please feel free to join us and enjoy conversation with other members! We look forward to seeing you online or talking with you over the phone!
Please contact JASSI at 212-442-1541 #1 or info@jassi.org to obtain the Meeting Password prior to the meeting.
How to join:
Option 1: Join over the phone
(Please call between 1:30 PM – 2:30 PM on Mondays)
Step 1: Call # 1-646-558-8656
Step 2: Enter the meeting ID: 784 072 697, followed by # and again press #
Step 3: Enter Meeting Password, followed by #
Option 2: Connect to the Internet through your computer, tablet or smartphone.
You can see each other's faces with the video feature turned on. (You can also participate in audio-only.)
If you use a tablet or smartphone, you need to download the Zoom Cloud Meetings (available on the App Store and Google Play). You don't need to download it if you use a computer. We recommend that you familiarize yourself with the ZOOM platform before the event. Please feel free to enter through the link below for practice.
Step 1: Click link: https://zoom.us/j/784072697
Step 2: When asked "Open zoom.us?", click "Open"
Step 3: Enter Meeting Password
Step 4: Choose to turn on/off video
Step 5: Select "Computer audio/Internet audio" if your device has microphone. If your device does not have microphone, please call at 1-646-558-8656 and enter the meeting ID: 784 072 697 and press # and again press #. Enter the Meeting Password, followed by #. Then you can communicate with everyone over the phone.
***If you have difficulties to join, please call us at 212-442-1541 ext. 3.
**If you have not registered for JASSI's Senior Program, please register after participating in a party. Please fill out these two forms and send them to mkatayama@jassi.org with a copy of your photo ID. Or you can make a temporary registration by calling at 212-442-1541 ext. 3. (You will still need to fill out the forms later with a copy of your photo ID.)

*This Remote Tea Party is a temporary project and may end when the situation changes. Our  participants enjoy conversations with other members in Japanese without worrying about infection. The following is feedback from one of our senior members who participated:
"An hour at the tea party feels like it passes so fast. We talk about a variety of topics, all of which I find interesting. I'm sure enjoying an hour on Zoom at the tea party would be helpful to many seniors for staying healthy. I myself get excited each weekend looking forward to Monday's tea party."